Key Factors to Consider Before Purchasing a Second Property in Singapore
As the property market continues to evolve, many Singaporeans are considering investing in a second property. It's essential to thoroughly examine your financial situation and assess the various factors before taking the plunge. This comprehensive guide covers eligibility, affordability, and your intentions for purchasing a second property, ensuring you make an informed decision.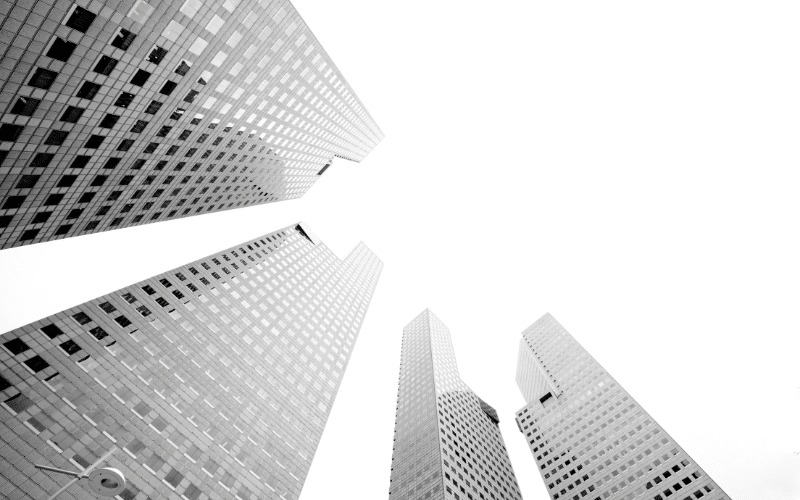 Eligibility for Owning a Second Property in Singapore
Public Housing Owners
Suppose you currently own a public housing property such as a Build-to-Order (BTO) flat, resale HDB flat, executive condominium (EC), or Design, Build, and Sell Scheme (DBSS) flat. In that case, you must fulfill specific criteria before purchasing a second property:
Minimum Occupation Period (MOP)

: You must occupy your HDB flat for at least five years before you can sell or rent it out. The MOP also applies to private property purchases.

Citizenship

: Only Singapore citizens can own HDB and private property simultaneously. Singapore Permanent Residents (PRs) must move out of their HDB flat within six months of purchasing a private property.
Private Property Owners
You can buy a second private property without any legal implications if you currently own private property.
Assessing Affordability
Purchasing a second property in Singapore can be expensive, so you must ensure you can afford the additional costs. Consider the following factors:
Additional Buyer's Stamp Duty (ABSD)
When purchasing a second residential property, you must pay ABSD. The amount depends on your profile, as shown in the table below:
Type of BuyerABSD Rates
Singapore Citizens (2nd property) 17%
Permanent Residents (1st property) 5%
Permanent Residents (2nd property) 25%
Foreigners (any residential property) 30%
Minimum Cash Down Payment
While your first home purchase requires only up to a 5% cash down payment if you take up a bank loan, your second property necessitates a 25% cash down payment of the property's valuation limit.
Total Debt Servicing Ratio (TDSR)
The TDSR framework limits the amount you can borrow for property purchases to 55% of your gross monthly income, including all outstanding debts.
Loan-to-Value (LTV) Ratio
For your second housing loan, the LTV ratio drops to 45% for loan tenures up to 30 years and 30% if the loan tenure extends beyond 25 years or your 65th birthday.
Determining Your Intention for the Second Property
It's essential to clarify your objective for purchasing a second property. For example, is it for investment, or will it serve as a second home? Understanding your goal will guide your decisions regarding the property type and location.
Investment Properties
If you're purchasing a second property as an investment, you must:
Calculate potential rental yield and capital appreciation.

Estimate the return on investment (ROI).

Develop a strategy considering investment horizon, loss mitigation, and expected capital gains.
Second Homes
If the second property is intended as a second home, consider the following:
Location and accessibility

Proximity to amenities and recreational facilities

Future resale potential
Property Cooling Measures
In recent years, the Monetary Authority of Singapore has implemented a series of property cooling measures. These measures aim to stabilize the real estate market and discourage speculative behavior. Key changes include:
Increased Additional Buyer's Stamp Duty (ABSD) rates

Lower Loan-to-Value (LTV) limits for second and subsequent properties.

Stricter LTV limits for loan tenures exceeding 30 years or extending past age 65
These measures will impact the upfront cash required for your second property purchase. Be sure to factor these changes into your financial planning.
Financial Planning and Home Loans
When acquiring a second property, it's crucial to evaluate your financial situation and make informed decisions about home loans. Here are some considerations:
Pay off your HDB loan first, if possible

Review interest rates and loan packages from various banks

Consider the impact of multiple home loans on your LTV limits

Utilize CPF Ordinary Account to finance private property monthly payments
Rental Income and HDB Flat Subletting
Subletting your HDB flat can help offset the cost of your second property. However, there are restrictions:
PRs must dispose of their HDB flat within six months of purchasing a private property

Singapore citizens must meet the five-year MOP and obtain HDB approval before subletting the entire flat

Short-term accommodation is prohibited, and tenants must rent for at least six months
Be aware of the consequences of non-compliance, including potential legal action and confiscation of your HDB flat.
Leveraging Your Existing Property
Utilize the equity from your current property to fund your second property purchase. This strategy allows you to retain your savings and use the proceeds from your existing property as an investment. Consider purchasing one property to meet your family's needs and another for investment purposes.
Market Research and Property Selection
Conduct thorough market research and carefully select properties based on factors such as location, amenities, and potential capital appreciation. Engage professional real estate agents for guidance and make well-informed decisions to maximize your investment potential.
In conclusion, acquiring a second property in Singapore necessitates meticulous planning and a thorough examination of multiple factors. By understanding eligibility criteria, assessing affordability, and clarifying your intentions for the property, you can make a well-informed decision. By keeping these factors in mind and seeking professional advice, you'll be better equipped to navigate the real estate market and achieve your property investment goals.
Conclusion
Purchasing a second property in Singapore requires careful planning and financial prudence. Understanding the eligibility criteria, affordability, and intentions behind the purchase will help you make an informed decision. Consulting a licensed property professional can also be beneficial in identifying potential blinds.
Get a Free Singapore Property Investment Plan
Our licensed real estate consultant will provide a free – no obligation 1 to 1 session on the latest Singapore property market landscape and a customised property plan base on your needs.