Renting a Condo in Singapore
Looking to rent an apartment in Singapore? Let our professionals help!
How our tenant agent service works?
Learn more about our tenant agent service in 5 steps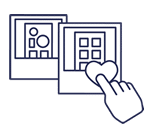 Your Property Needs & Preference
When you enlist us to assist you in renting a condo, we begin by analysing your needs and preferences. Are you looking for a large house for your family or a cosy one just for yourself? Which location will be most convenient for you? What is the layout of the house that will best suit your needs? We will take all these factors and more into consideration, and in turn recommend various locations that are best suited for you.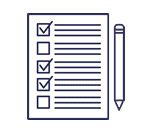 We are all about saving you time, so rather than letting you scour property listings for hours, we shortlist the options and provide you with a list of the available properties that we think might be a good fit for you. You can go through the list, and pick out which of the houses you are willing to explore further.
Once you have decided on a potential home, our dedicated property agent will tour the selected properties, and recommend the properties that are most favourable to your lifestyle and circumstances. This saves you loads of time and having to go to countless inspections yourself.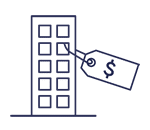 Price Negotiation & Offer
Our dedicated team of experts are well equipped to secure you the best deal. We negotiate the price with the homeowner, as well as the provided furnishings, ensuring that you get the best possible price. We then guide you through making an offer on the rental property.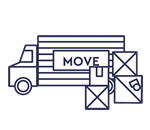 Sign Rental Contract and Moving-in
Next comes the most exciting part! We will prepare the contract and attain your approval via a signature, then you will be ready to move into your new home!
Why engage us to find your rental apartment? ​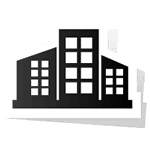 Real estate professionals
Our team consists of hardworking individuals who take pride in doing an exceptional job, every time. As such, it is guaranteed that you will only work with knowledgeable professionals at every stage of the rental process.  Here at Prop.sg, we always prioritise our clients. Our tenant agents are specialised in their various duties and trained in providing the best customer service support. You can rest assured that our services will meet and exceed your expectations.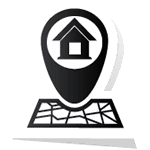 Understand your requirements
Our clients are our number one priority. We ensure that your needs and preferences are met to the best of our ability. We want to understand the lifestyle of our clients and provide them with a home that they will truly enjoy.  We work to understand your needs so that if you require a house that is located near your workplace or want a house with a balcony or a walk-in closet, we can help you achieve your goals. There is never a job too big for our tenant agents to handle.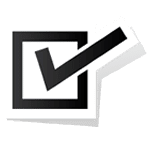 Efficient and stress free
We understand that many of our clients have busy lifestyles and looking for a home will only further add to the pile of stresses they have. That's why we want to relieve you of that burden. We allow you to lay it on us so you can focus on other things in your life. As you look for a property, engaging with our services will ensure that you only have to worry about which choice is best for you. You can leave the rest to us.
Schedule your free, no-obligation consultation now.
Share with us your needs or any questions you have.
Frequently asked questions (FAQ) on tenant agent services
Guide to Renting a Condo Unit/ Room in Singapore
Renting a condominium unit or room may seem rather challenging. However, don't fear! This guide will provide you with a summary of the process and what you can expect.
1. The first step is to look for properties for rent. With the prevalence of technology, there are a variety of property market platforms with listings of rental properties. The research can be tedious at times, and you can spend hours upon hours simply scrolling through sites, without being able to find anything. If you don't have enough time on your hands, consider engaging with Prop.sg to help you with your research. We will provide you with a curated list of properties that best suits you, and from there you can take your pick.
2. Once you have found a few properties of interest, you have to consider the rental rates of these houses. As such, you can look up the Urban Redevelopment Authority (URA) e-service, which keeps a record of all condo rental contracts in Singapore. This is to ensure that you are not being overcharged for your rent. Read More