Buying a Condo in Singapore
Let us help you find your dream property. ZERO commission payable.
Why engage us when buying your condo?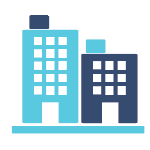 Real Estate Professionals
Here at Condosales.sg, we provide the utmost service for all our clients. When it comes the time to buy, you can be assured that we will guide you step-by-step to find a property that will best suit your needs.
We are also committed to providing the best customer service possible, to ensure that all your queries and concerns are being addressed every step of the way.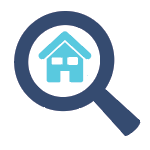 Finding you the right property
Through professional experience, the latest technology and analytics, we are able to utilise knowledge, information and specialised apps to assist you in finding your dream home.
As we analyse all aspects of multiple properties daily, we are very familiar with the process of matching our clients with their ideal property.
Bespoke services and support
As you engage our services, we want to ensure that you have a pleasant experience with us. Purchasing a property is very personal and we recognise that every buyer is unique.
As such, we work to tailor our service to cater to each individual instead of a one-size-fits-all approach. Rest assured, whenever you have a query or need any advice, we will respond as promptly as we can, even after your purchase.
5 steps to finding your next property
Learn more about our buyer agent service in 5 steps:

We are committed to providing you with a smooth, hassle-free process as you look for your next property. We like to start with open discussions to determine your budget and objectives, so we can organise the parameters of our search. We take into consideration factors such as your income, personal savings, existing debts, etc. From the information collected, we then identify projects that are within your budget and suit your needs.

Understanding your property requirements
As you provide us with your preferences on the type of property you are looking for, we will curate and shortlist ideal choices for your selection. You avoid the tedious process of scouring through the listings to find a property that suits you. We take the stress away and bring you only homes that fit your criteria.

Property search and shortlist
Once we have shortlisted the properties, we will do in-depth research and analysis of the projects such as location, past transactions, potential upsides, just to name a few. We will then present our findings to you.

Schedule property viewings
Next, we will schedule and visit the shortlisted properties with you. Throughout your entire experience, we will ensure that you work with a dedicated professional agent who can answer any questions you have, and make the entire process clear and transparent.

Negotiations and paperwork
After deciding on the property which best suits your needs, we will begin negotiations. Based on their years of experience and industry knowledge, our experienced agents will secure the best price for you. When an agreement has been reached, we will settle the relevant paperwork while liaising with our trusted banking partners and law firms. We will keep you updated throughout the entire process, and all you have to do is wait for your key collection!
Schedule a free, non-obligatory consultation now!
Share with us your home requirements or any questions you have.
Frequently Asked Questions (FAQ)